Poulomi Basu (b.1983, India) is a transmedia artist, photographer and an activist. Her first photobook 'Centralia' (published by Dewi Lewis), exposes hidden crimes of war where indigenous people fight for their survival; a conflict that remained largely invisible particularly due to the lack of (Western) media reporting. It is a state-led war in India driven by the vast presence of mineral deposits, such as coal, iron and bauxite on the homeland of the indigenous populations.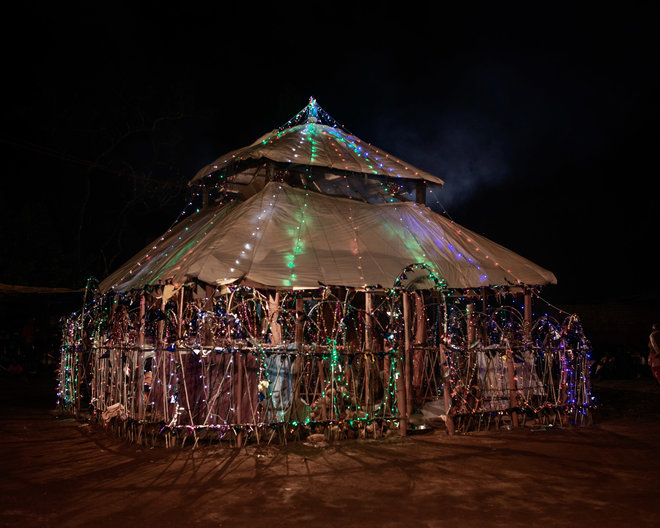 'Centralia' contains 96 colour photographs and presents a mix of archival and vernacular material, together with portraits of female comrades. Text has a significant part in the publication too, providing essential context – a glimpse of the complexity that defines the local conflict. This combination of text and imagery supports a reflection on the confounding atmosphere that is so specific of that region. This is further enhanced in the edit and design: some pages repeat the same images numerous times with modest alternations in terms of crops, scale and layering, mysteriously obscuring certain elements.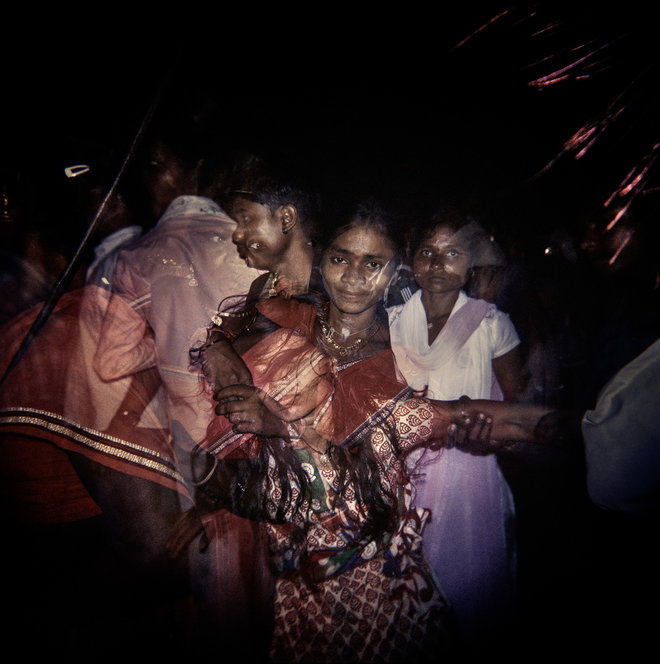 'Centralia' is presented as being a journey in the deep forests of Central India. The text confronts the reader with the harsh reality of a government fabricating facts. For example, that villagers are killed and dressed up as guerrillas, later to be presented in the media as giving proof of a successful military encounter. Additionally, the eyewitness reports of local women provide an insight into the numerous battles they are fighting every day – against an unjust economic and political reality, in addition to the patriarchal society and caste system.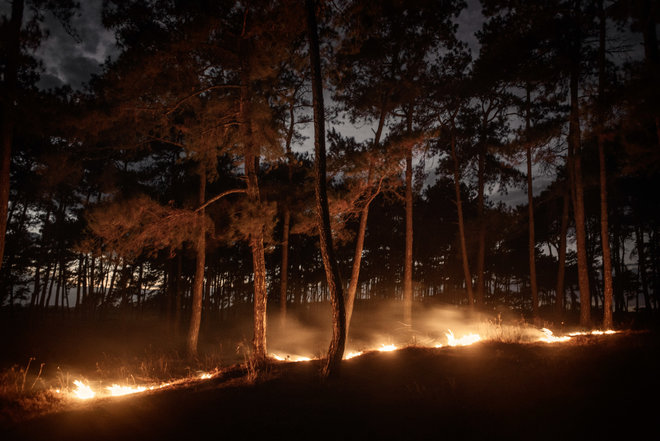 Basu's intertwining of different sources unveils the interrelations between state power, violence and gender, while the book also stimulates a feeling of disorientation. In a way, 'Centralia's visual labyrinth contains a sense of apocalyptic beauty that aptly portrays the fluid yet continuously grating political situation in this part of the world.
'Centralia' is an illuminating and engaging account of injustice. Basu provides a portrait of contemporary India, informing the viewers/readers while also stimulating both sides of their brains simultaneously. This reality moves beyond what could be captured with only a straightforward, dry documentary approach and the methods as applied by the artist and translated to the pages of the book are so much more effective when it comes to communicating the essence of a normalised violence and mechanisms of control that urgently calls for a wider attention.
'Centralia' is shortlisted for the 2020 Recontres d'Arles Discovery Award.