The year 2015 has started off splendidly with numerous awards having been handed out to some of the best Dutch talent around, but thankfully this is only the beginning and we have yet another exciting photo competition to share with you.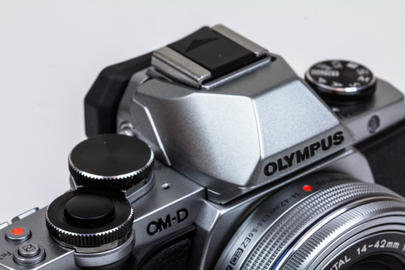 This time Olympus and GUP Magazine have teamed up and are looking for New photography talent. What exactly do we mean? Well, we're on the look out for those of you who are excited about experimenting with brand new equipment, like the latest Olympus OM-D E-M10 camera including a 14-42mm Pancake zoomlens (retail price of €799,99).
Before you're in the running to win this awesome prize, however, we ask you to submit your portfolio (consisting of 10 photographs, JPEG, lose images) before the 15th of June 2015, by sending it to newtalent@gupmagazine.com. If we like what we see, we will forward your work on to the designated GUP editorial team and who knows, you might be the lucky winner of this awesome camera. If Olympus likes what they see, they may take you on board as one of their new ambassadors.
So, what are you waiting for? Submit those portfolio's we all know you're dying to share with us!